Maintaining Momentum in Customer Rewards
In the recognition and reward sector, points-based programs have traditionally been a great method of brand engagement. However, according to recent research by YouGov, the appeal of points-based programs has decreased in the past two years.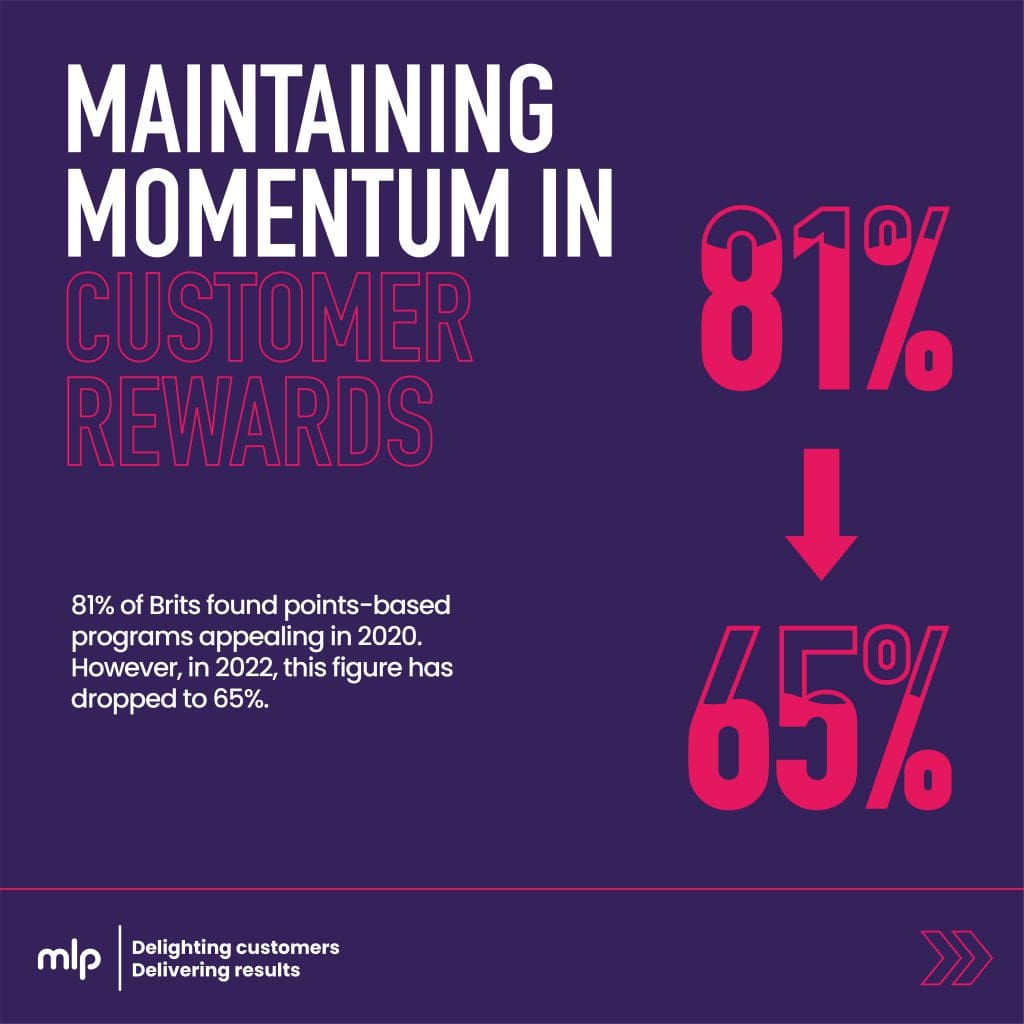 81% of Brits found points-based programs appealing in 2020. However, in 2022, this figure has dropped to 65%.
Previously, points have made sense. As customers purchase or complete an action, they accumulate points where the overall points amassed depend on transaction value. With these points, customers tend to be entitled to a free product, discounted service, or monetary value back. The programs are relatively easy to implement, fair to customers and deliver effective results in creating a sense of loyalty whilst encouraging customers to spend.
However, as competition has increased, customer rewards are no longer exclusively points-based. Bespoke customer rewards have been integrated into several of the UK's biggest businesses, meaning customers now see reactive and relevant rewards that are easy to access.
Points-based programs are losing their momentum amidst rising competition in the industry. When a platform focuses on points, without any added value, there is a sense of delayed gratification in which customers must work to receive benefits. In this process, customers can become less interested and engaged with the rewards on offer.
In the current climate of rising costs, customers are seeking more from the brands they're loyal to. It's become more difficult to expect customers to incentivise customers to spend more, in the hopes of receiving a reward in the future.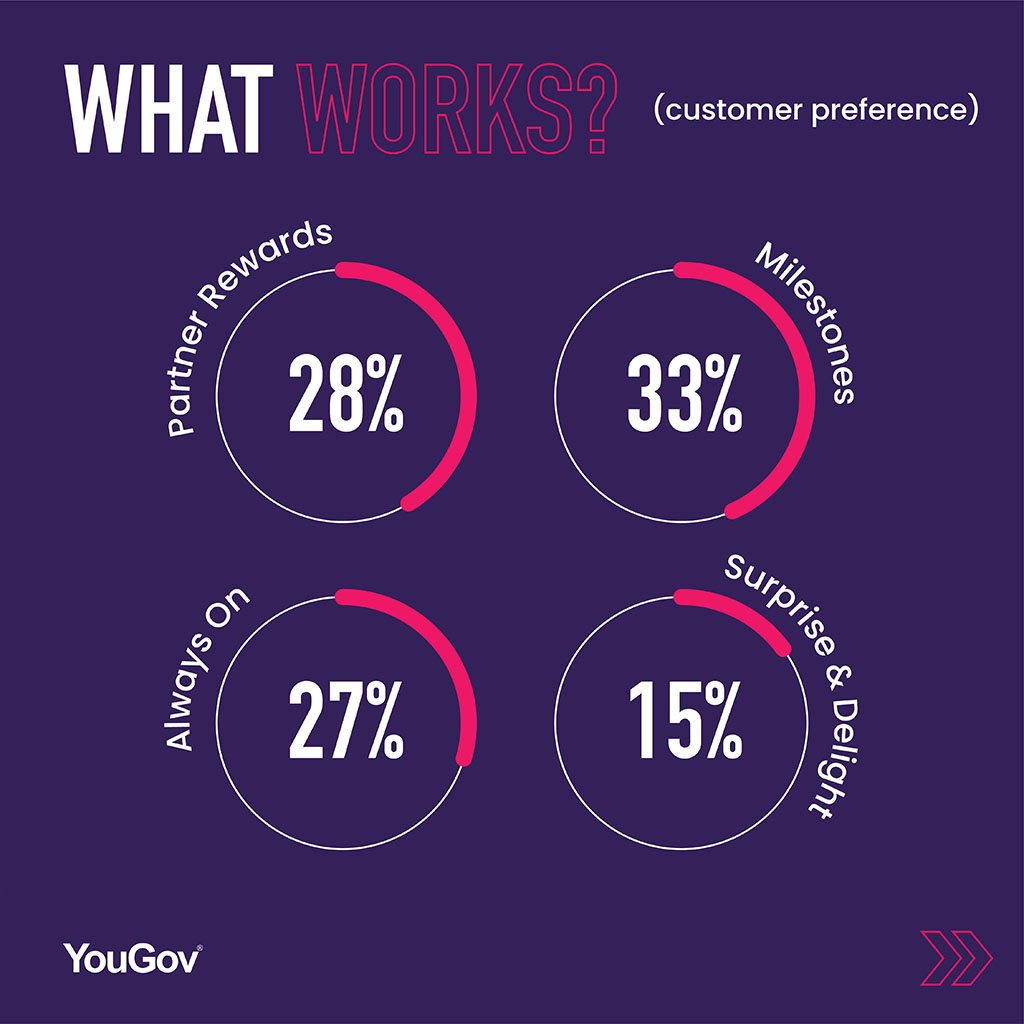 Loyalty platforms which operate exclusively on points are missing key points of engagement in rewarding customers as they spend, not just after they've spent.
Tesco's Clubcard is a great example of what works well in the rewards space. The app has 10 million users in the UK, and Clubcards are used for 75% of sales across Tesco UK stores. Members accumulate one point for every £1 spent online or in-store, and every 150 points equate to £1.50 to spend. However, the instant win of discounted 'Clubcard Prices' launched in 2020 has contributed to huge growth, generating 1.9 million app users to the platform during October and December 2021 after promotion. 
Tesco has effectively added value to the existing, pointed-based program. Now, customers feel an instant thrill of saving which is increasingly important as customers are conscious of cutting costs. With an instant feeling that the membership is worthwhile each time they spend, customers are more likely to advocate for the brand. In fact, with exclusive offers as a member benefit, they are excited about visiting Tesco stores in the first place.
What we do:
MLP has helped many of our clients to build more effective systems to acquire new customers and reward loyalty in existing customers.
Shell Go+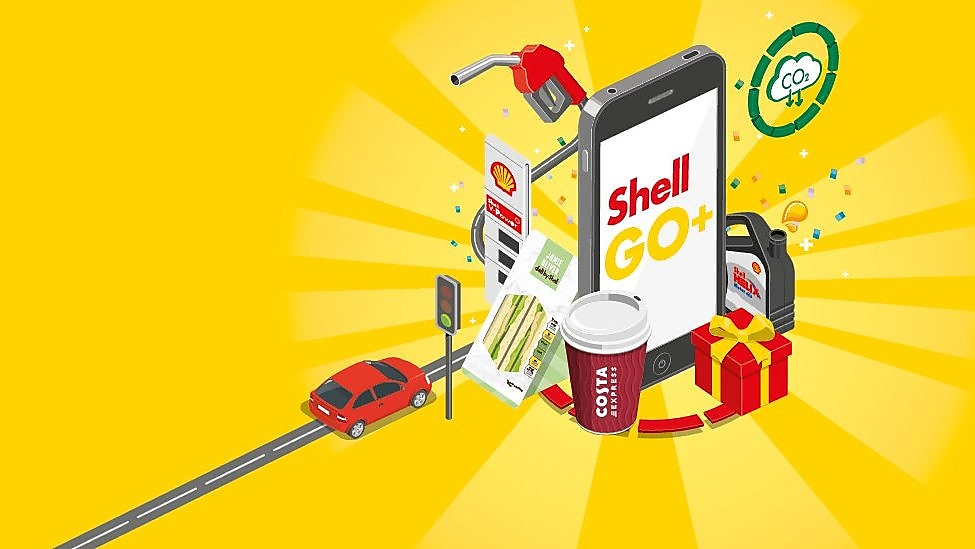 Shell Go+ is a digital customer reward platform that rewards Shell customers based on visits, not points. The Shell customer can earn points either by re-fueling or shopping in-store. For every 10 visits, the customer receives a money-off fuel reward. MLP manage partner relationships on behalf of Shell, to add valuable partner offers to the reward platform.
Along with this tiered visits-based rewards system, there are extra benefits from partner brands, such as surprise and delight freebies, and 10% off selected food and drink in-store. These extra benefits can be redeemed at any time by the Shell Go+ member. In turn, these consistent rewards contribute to a more customers engaging with the Shell Go+ app within stations.
MLP have partnered Shell with well-established motoring brand RAC. This partnership homes in on the cost-of-living crisis and offers Shell Go+ customers a fuel reward when purchasing RAC Breakdown Cover, a rational reward to help drivers save on essential automotive costs.
RAC Rewards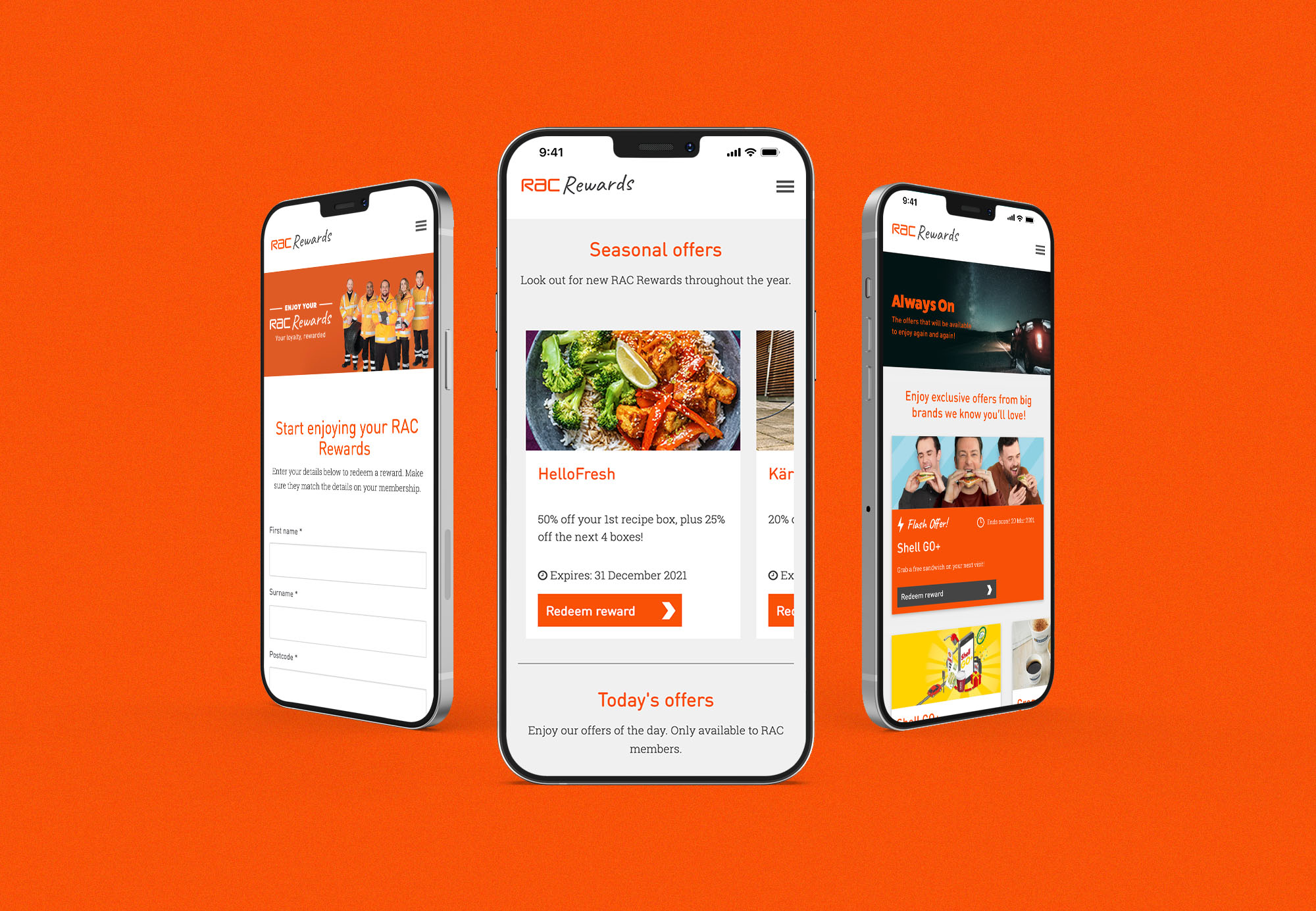 Another platform MLP has successfully managed is RAC's closed-user reward platform RAC Rewards, dedicated to offering their breakdown member base a variety of offers and discounts at highly recognisable partner brands.
RAC Rewards members receive monthly, quarterly and fixed "Always On" offers on the platform, which can be accessed at any stage in their membership. The incorporation of consistent, fresh content means customers have remained attracted to the platform and RAC can maintain close communication to update existing customers throughout the entirety of their membership.
MLP believe in the strength of both emotional and rational rewards. With emotional rewards such as a free treat like a Greggs coffee or discounted Nuffield Health gym membership, RAC can spark joy in their customers with reactive, seasonal content. On the other hand, rational rewards such as Shell fuel savings; discounted MOT at ATS Euromaster; and discounted Waves car wash allow RAC to help their members with everyday savings.
As the sector expands, MLP have discovered a wide range of methods for customer reward delivery to deliver meaningful, practical customer rewards. MLP have a history and long list of partners that RAC and the likes of Shell's customers can benefit from.
While points remain appealing to 65% of Brits, this figure has rapidly decreased in just two years. Customer reward platforms can be kept fresh with the incorporation of exclusive offers, competitions and drip-fed freebies.
With these methods, businesses can maintain consistent enthusiasm with their loyal customers, create habitual behaviour and reward customers as they spend, not just once they've spent.
If you're interested to learn how MLP may be able to help build, or add value to an existing reward platform, get in touch through our contact us page.