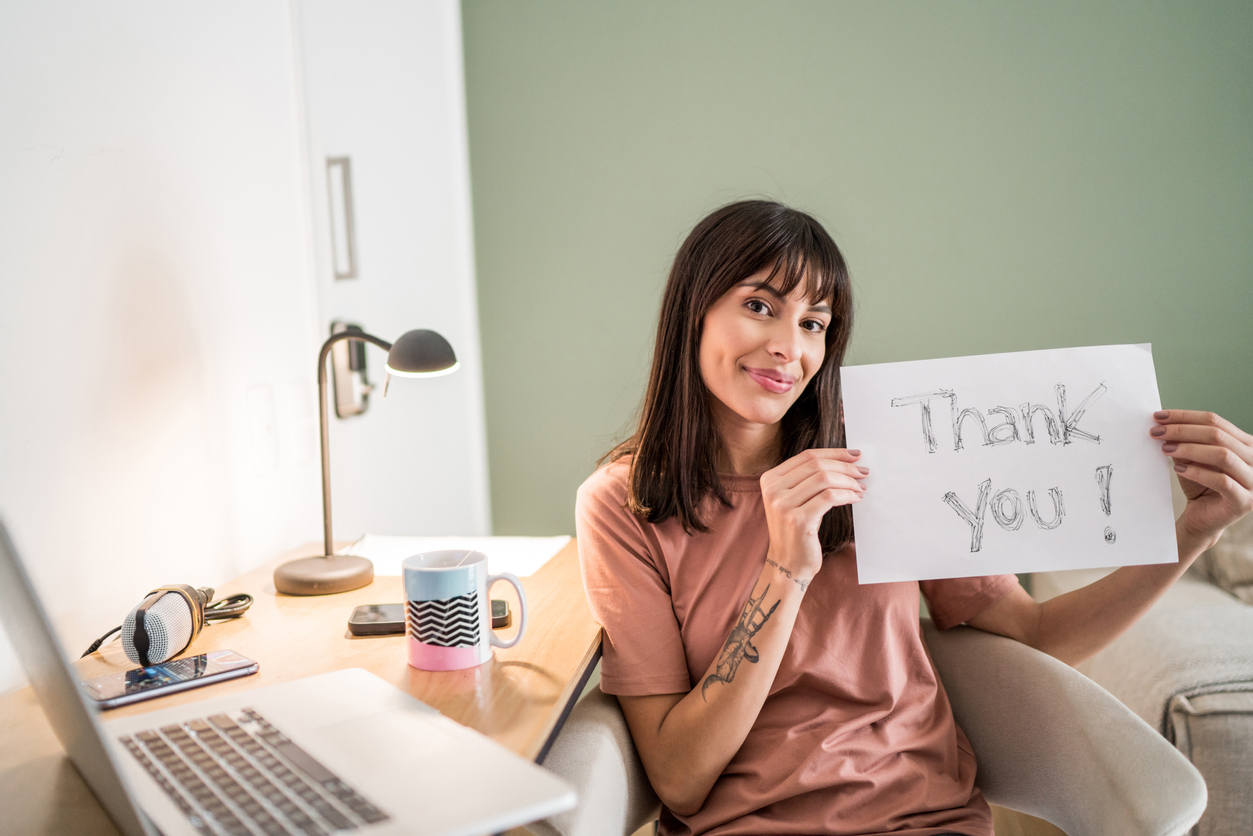 Recognition in the workplace
To be recognised for the work you have done is a universal human desire. Support and recognition both go a long way, but are you doing enough to ensure your employees feel both supported and recognised?
Recognition is the act of recognising someone or identifying something when you see it. These can be peer-to-peer led, Manager led, or led within any leadership type.
So many employees feel this is not actually fulfilled and companies forget about the importance of being recognised.
WHY IS RECOGNITION VALUED BY EMPLOYEES?
Recognising your staff is crucial for organisations to grow or change. It is a key factor that encourages self-improvement, enhances loyalty, and promotes positive reinforcement throughout a company. Recognition helps employees see that their company values them and what they are contributing to the business.
It is incredibly important for recognition to be implemented within a business as it helps employees build a sense of security, boosting morale within the company and motivating them to continue great work. "50% of employees believe being thanked by managers not only improved their relationship but also built trust with their higher-ups."[1]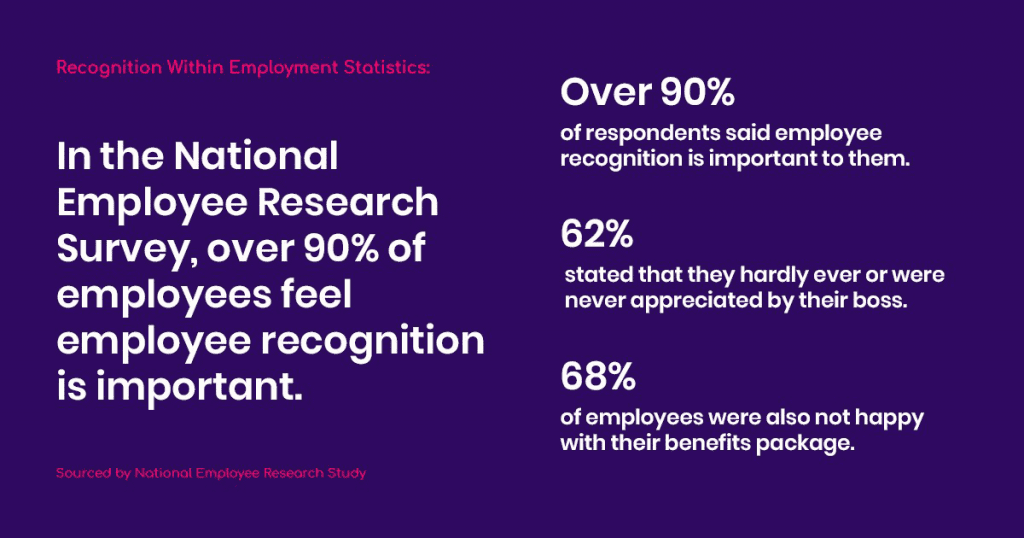 Prioritising People
Over the past year, there has been a huge increase in the number of people working from home due to the pandemic. This abrupt change for some can feel isolating and the effects of working from home can be profound. There is still so much to be learned from this new transition into remote working, but this can be a critical opportunity to promote your employee's abilities.
Prioritise your people. "Global studies show that 79% of people who quit their jobs cite 'lack of appreciation as their reason for leaving."[2]Now more than ever, with changes happening at an ever-increasing rate companies need to rely on what is the most prized assets, their people. It is essential that companies choose to put their employees first.
Creating a Culture of Recognition
Recognition can quite often be confused with the "carrot and the stick" approach. This approach offers an individual being given the carrot i.e., reward when they perform efficiently but is jabbed with a stick, (a punishment) in the case of non-performance. This is used in many establishments as a method of motivation, however, can create mistrust and diminish performance.
To create a culture of recognition, you must understand your employees better. Happy employees are more productive employees. So, getting to know their needs and motivators is the first step to a thriving company. Leaders should therefore prioritize the people on their team. From simple questionnaires to games, you can find out a lot about your people.
The global hotel chain, Hilton, provides managers an annual Recognition Calendar that features 365 no- and low-cost, easy-to-implement ideas to thank employees.[3]
Recognition Platforms:
A Recognition Platform is a great way to promote employee engagement, thanking your employees is key to make them feel valued. An employee benefits platform can become an all-in-one solution available whenever and wherever needed. They can offer great benefits from the well-being of your staff to discounts on their next trip.
We have been working closely with Royal London to create an employee Recognition Platform which has been built with employee engagement in mind.
In early September 2020, we launched the new In The Spirit online Recognition Platform. The solution was to bring together all the aspects of the existing scheme onto an online portal, saving time, resources spent on managing the scheme and controlling budgetary spending. All whilst improving employee experience.
We developed the Recognition Platform with key elements such as having a live social feed that would promote company engagement (giving the option for employees to endorse, like, or comment on an achievement.) Introducing multiple levels of recognition, from a thank you with a prize draw, to achievements and recognition based on Royal London's values. A points allocation that can be spent on an online shop on anything from gift vouchers to experience days and more. It's become a valuable system for Royal London. Caroline Jobson, Royal London's Senior Reward Manager, shared the company's thoughts on how the platform has improved company morale, "Our peer-to-peer scheme now gives in the moment recognition and thanks. By making recognition instant through the platform, the appreciation is received as soon as it is relevant, which is more valuable to the recipients. The recognition messages are visible to all, which has created momentum to give and receive more frequent thanks. Thanks to the platform we were able to host our first ever Group-wide Recognition Day. Over 4000 colleague thank yous were posted on the platform during a day of celebrating achievements; a welcome boost to morale and wellbeing whilst most colleagues were separated due to enforced home working."
The platform was made to be simple and intuitive to use, with the ability for admin access to allocate budgets enabling full budget control, plus an export functionality for the HR team to review and analyse trends. This new way to empower employees and create social interaction alongside recognition has received great feedback, Royal London's s Caroline also said, "Working with MLP on the development of the platform was really easy.  We had a very specific scheme design and exact requirements for the various processes. This was all delivered perfectly to our specification, with some great suggestions on how to improve the employee experience. MLP produced a user-friendly platform without compromising the principles of our established recognition culture."
In a world more competitive than ever a simple detail such as recognising your staff should not be pushed to the side. Celebrate your employees by giving back to them. Whether it's a thank you note or a recognition platform, prioritising your people is crucial for a thriving business.
---
[1] https://www.workplace.com/blog/workplace-for-recognition
[2] https://www.linkedin.com/pulse/5-reasons-why-employees-quit-jobs-read-bosses-deepak-bhagat/
[3] https://www.greatplacetowork.com/resources/blog/creating-a-culture-of-recognition
#loyalty #recognition #employee #benefits #platform #Martech #Agency