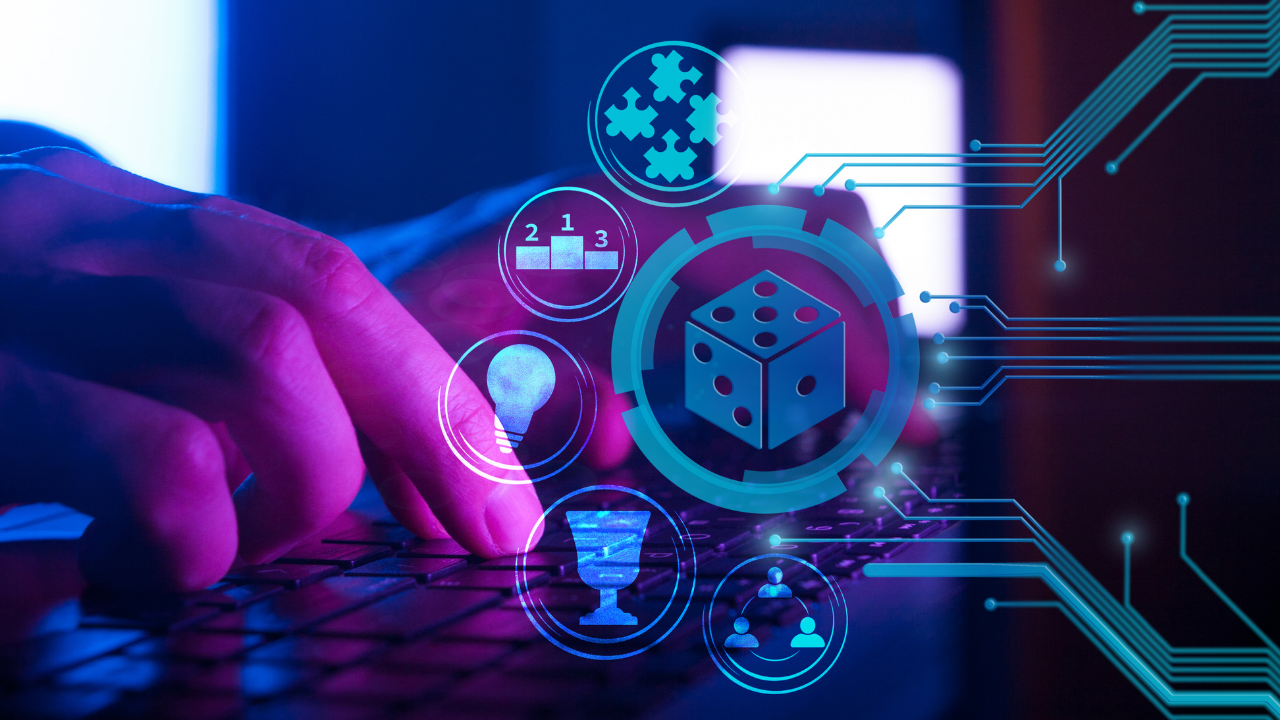 The importance of gamification
The world is continuing to see an increase in Gamification. It's due to become an integral part of any business, but why?
We've looked into Gamification and why it's become so important to implement, read more here!
Gamification is known for adding game mechanics into non-game environments. These can be added to a website, on an online community, learning management system, or business platforms to increase participation. The goal of gamification is to engage and encourage interaction with consumers, employees, and more. In recent years we have seen a big increase in the use of gamification as competition between brands for loyalty or engagement continues to grow. "The world will continue to see an increasing demand for gamified systems. In fact, the global gamification market is projected to grow from $9.1 billion in 2020 to $30.7 billion by 2025, at a compound annual growth rate (CAGR) of 27.4%."[1]
How Does Gamification Work?
Gamification takes customer engagement to the next level. Gamification can engage customers, improve retention rates, repeat business, and lower customer acquisition costs while increasing your company's profits. By integrating gaming interactions into your company's website, social media, or eLearning you can gain loyalty among consumers and employees. Gamification works best when you convert an already compelling digital experience into a richer, more interactive one. The act of playing a game or being stimulated by some sort of interactive animation triggers positive emotion and as humans, we naturally want to repeat that behaviour because it's fun and makes us feel good.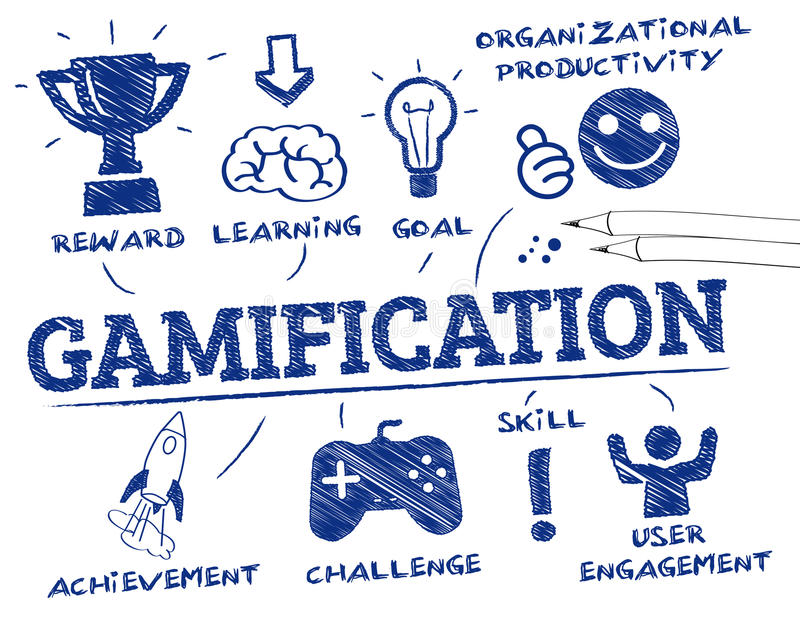 We recently created a gamification campaign with @Rexel (sponsored by @Schneider Electric) for their customers to participate. The campaign produced a massive 63% overall sales uplift and Rexel also reported that SME's (Small Medium Enterprises) purchased 3 x more Schneider products when compared to business-as-usual figures. 
Adam, our Propositions Manager, specialises in the Trade sector, he has worked on multiple successful gamification campaigns that have seen great traction. He said, "Since creating gamification as a new approach to campaigns we have seen phenomenal uplifts compared to the normal discount/cash/competition entry/points to prizes. Through gamification not only are we able to enhance customer engagement, promote something themed to the sector and customers, but we are also able to offer a variety of gifts costing in at different prices e.g., free coffee to all-inclusive holidays, therefore broadening the appeal to more customers. 
We tend to see that once a customer has entered a standard competition, they don't come back or enter again, however, gamification has proven time after time that customers continue to interact, increasing basket spend, visiting more frequently, and repeating purchases so they can enter and play again. 
From an internal perspective, we have a lot of fun being creative, coming up with the concept, and bringing exciting partners to the table for our clients. I hope that soon we see more business' considering this approach and would love to share more!"
What are game dynamics?
Game dynamics refer to a set of emotions, behaviors, and desires found within game mechanics. They resonate with people and may include competition through leader boards, collaboration, community, collection, and surprises. Game dynamics are used with game mechanics to foster engagement and motivate participants. Humans have a natural desire to be recognised, to achieve success, and to have competition. Ultimately, dynamics allow for a more compelling and participatory user experience to motivate users to take specific actions.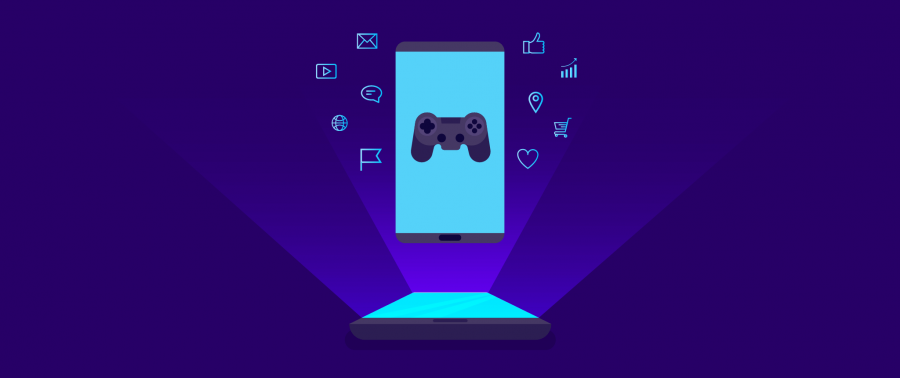 What is the business value of gamification? 
Gamification – at its core – is about driving engagement to influence business results. When people participate and engage with your gamification, they learn the best way to interact with your business, your products, your services, and your brand.
The business value of gamification does not end with the participant. Engagement with game mechanics provides insightful data that can help influence marketing campaigns, platform utilization, and performance goals. Every employee or customer interaction gives a better sense of where a participant is spending their time and what activities drive their interest. "On the retail side, organisations are benefitting from gamified training practices. Gamification has been shown to improve employee engagement by over 60%.
Perhaps this is why 87% of businesses are projected to utilise gamified techniques in the next five years. Half of these companies will also consider gamification as a top priority[2]."
At MLP, we create bespoke campaigns, activations, and platforms to benefit our clients for a multitude of objectives. Whether consumer, trade-focused or to improve employee engagement our tailor-made approaches and gamification products see benefits from the get-go. 
"The MLP team has been an absolute pleasure to work with at Plumbase. From initial meetings about our aims to full campaign creation, execution, and reporting, they've been incredibly professional, helpful, and responsive. The campaigns they've created for us have been a breath of fresh air at Plumbase, representing the difference we wanted within a crowded industry. The successes we've seen, with results well above expectations, have made a difference to Plumbase and represent a shift in the way we will approach further campaigns. 
Our lapsed customer campaign delivered ROI within 4 days of ending and has proved a great success with both our branches and customers, with the limited admin time required by Plumbase being a huge plus. David and Adam have been great communicators, understanding our limitations and processes to develop campaigns that don't create a huge amount of work. I'd highly recommend MLP Agency, as a creative team who are professional, proactive and generally a pleasure to work with."
Benefits of Gamification:
Gamification can be implemented in different ways to benefit you and your company. It can be a great way to engage with employees, customers, in a classroom, and more. Here are some key benefits:
Improves engagement.
Increases retention and brand advocacy.
Encourages creativity.
Develops skills.
Provides robust data and insights.
Implements a corporate image.
Triggers positive emotion.
Creates a positive differentiation.
Increases the propensity of repeat engagement & therefore future purchases.
To find out more about how we can help your business with a new gamification campaign or product contact us via speaktous@mlp.agency.
  [1] https://www.growthengineering.co.uk/19-gamification-trends-for-2021-2025-top-stats-facts-examples/
[2] https://www.growthengineering.co.uk/19-gamification-trends-for-2021-2025-top-stats-facts-examples/